Greg, age four (1969):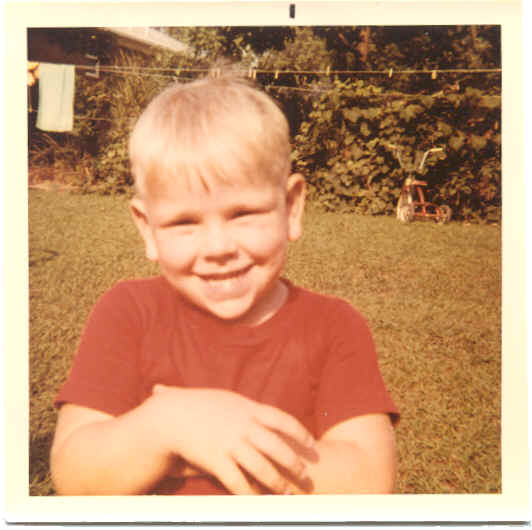 Same picture, sharpened up a little in Photoshop.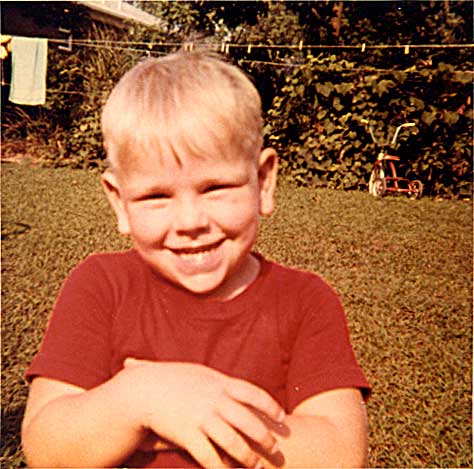 Greg acting like a four-year-old.
Eating ice cream on Aunt Hilda's back deck.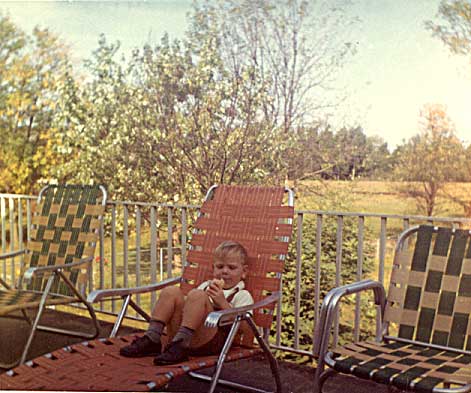 Greg making bread. That's Gemma, our sister, in the background.
And finally, here's Greg with our father, Ferd. This picture was taken in front of Aunt Hilda's house on Kentucky Avenue. Most likely taken with her old camera.